---
Gewebestelle von (/ website of) Markus Lepper, Berlin

---
Hurrah! Unexpectedly arrived ...
I am happy and proud to announce the completion of my Seventh Symphony.
The score exists in a preliminary version (called "op.40a") for synthetic orchestra. This has the advantage that you can already hear it, namely the first, the second, and the last movement,
(It is all very sad and dramatic, but nevertheless enjoy !-)
Additionally there is a Parergon, "Quattro pezzi obstinati", with the movements Nr.1 in e minor, Nr.2 in e flat minor, Nr.3 in a minor, and Nr.4 in f sharp minor.
---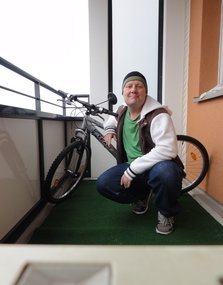 An dieser Stelle finden Sie ...
Weiterhin ...
(PS: Zusammen mit der Navigationsleiste links sind hier übrigens vier(4) Frösche ;-)
---

Here you'll find ...
Furthermore ...
(PS: Together with the navigation frame on the left, there are four(4) frogs ;-)
---
---
---
made 2017-11-08_23h19 on heine



markuslepper.eu produced with eu.bandm.metatools.d2d and XSLT page source text
---